Pizza Gun
A weekly comic strip written by Jacob Mercy and drawn by me.
Here are some highlights. You can read much more at pizzagun.com.
Charming
"take THAT, traditional heteronormative phallogocentric gender roles!"
The Omega Bro
"Rejected titles: The Bro'd | Mad Daps - Beyond Chunderdome | How I Learned To Stop Worrying and Love The Beer Bong | A Boy and His Dawg | The (keg) Stand | Vitaminwaterworld"
The Roommate
"I hope you guys don't mind if my cousin Big Bird stays with us awhile; he's seven feet tall and needs to consume his weight in bird seed every day. Oh just a heads up my cousin has the mental capacity of a five-year-old and he WILL absolutely kick you to death with his powerful legs if you startle him."
Tuesdays with Uncle Metalhead
As Seen on Discovery channel
"PIZZAGUN.COM: still producing content faster than
George R. R. Martin"
Barkles Come Home
"BARK BARK BARK BARK BARK BARK BARK BARK BARK BARK BARK BARK BARK BARK BARK BARK BARK BARK BARK BARK BARK"
Become a Monster
"seriously how did you even catch me"
The Knights of High and Low
"Magic realism is a genre where magic elements are a natural part in an otherwise mundane, realistic environment. Although it is most commonly used as a literary genre, magic realism also applies to film and the visual farts [citation needed]"
A Day With Meowley
"Pete is really more of a dog person."
Keep Calm and Carry Shark Repellent
"RULE, BATMANNIA! BATMANNIA RULES THE WAVES!"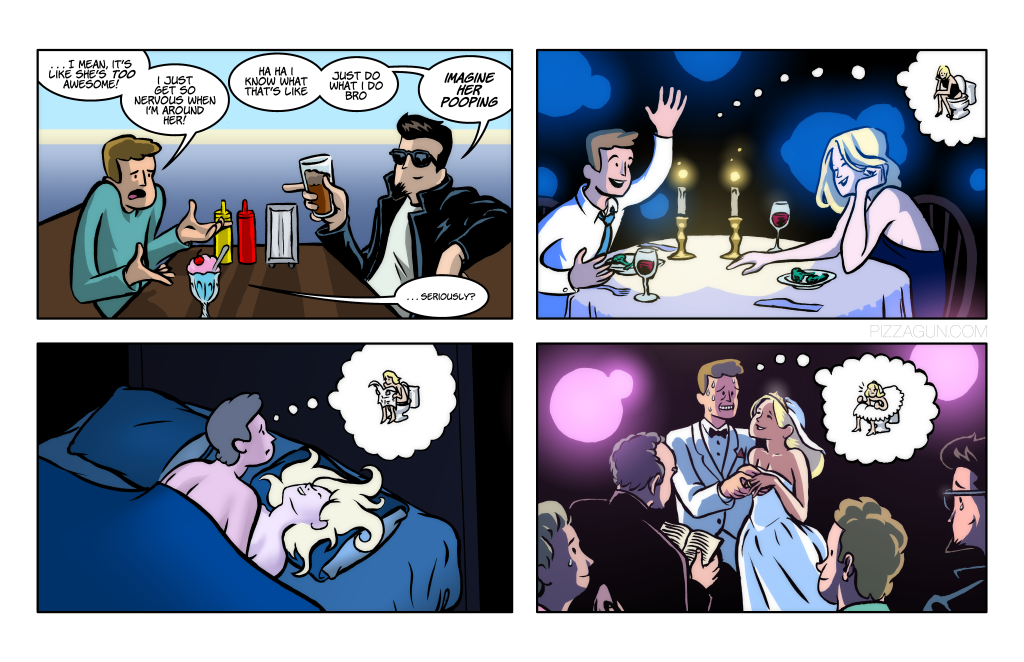 Everybody Dates
"why did i listen to you?! you've been divorced twelve times!"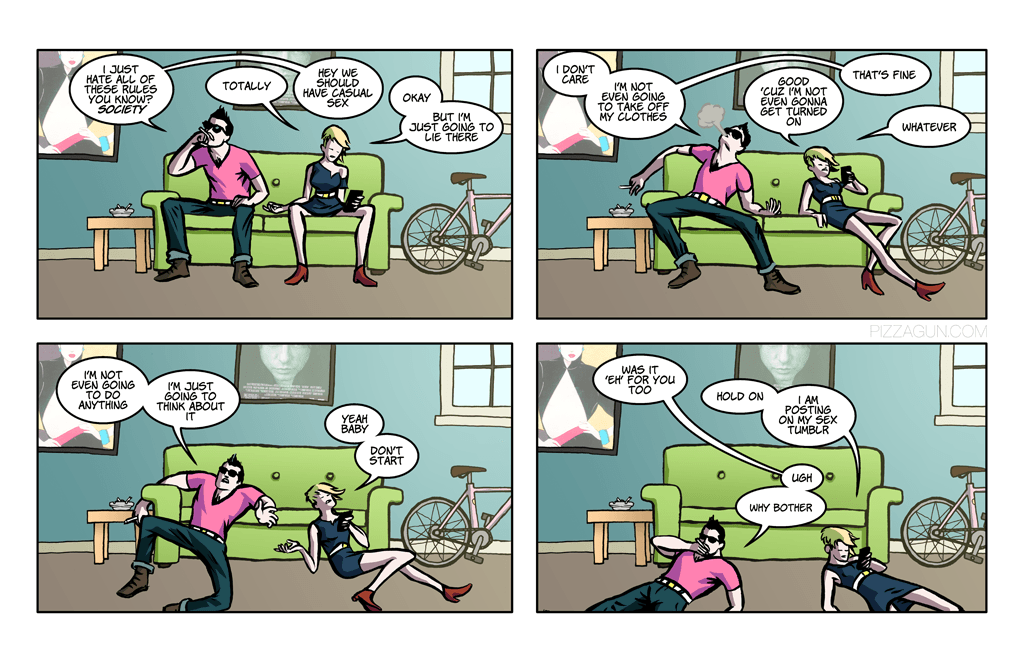 Very Casual Encounters
"not doing a caption today. too much effort."
It's-a Me!
"By the way, you got a real bad turtle problem down there."
Office Racoon, in: Team Player!
"Oh sure, Scott. And I guess it was this same raccoon that stole your yogurt last week?"